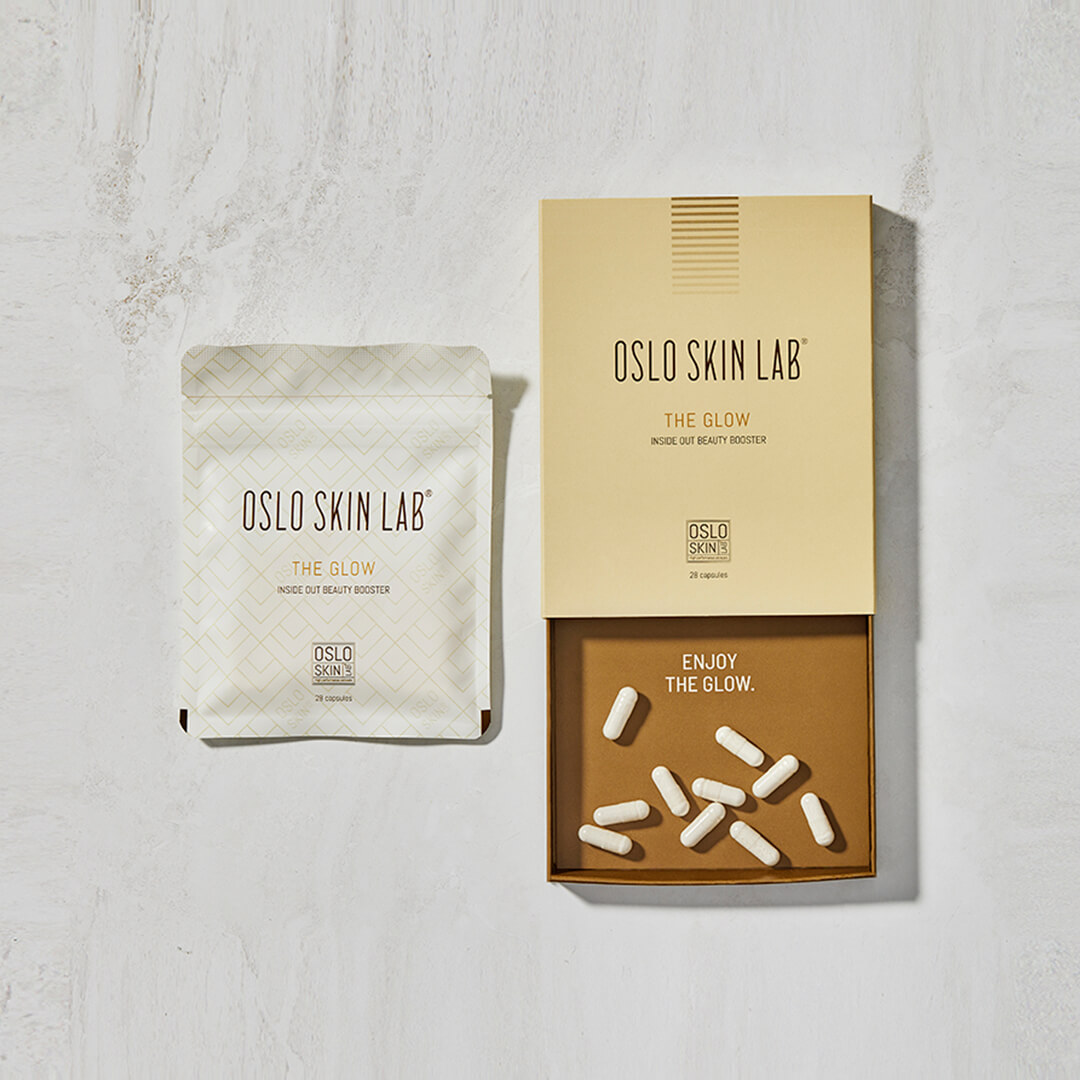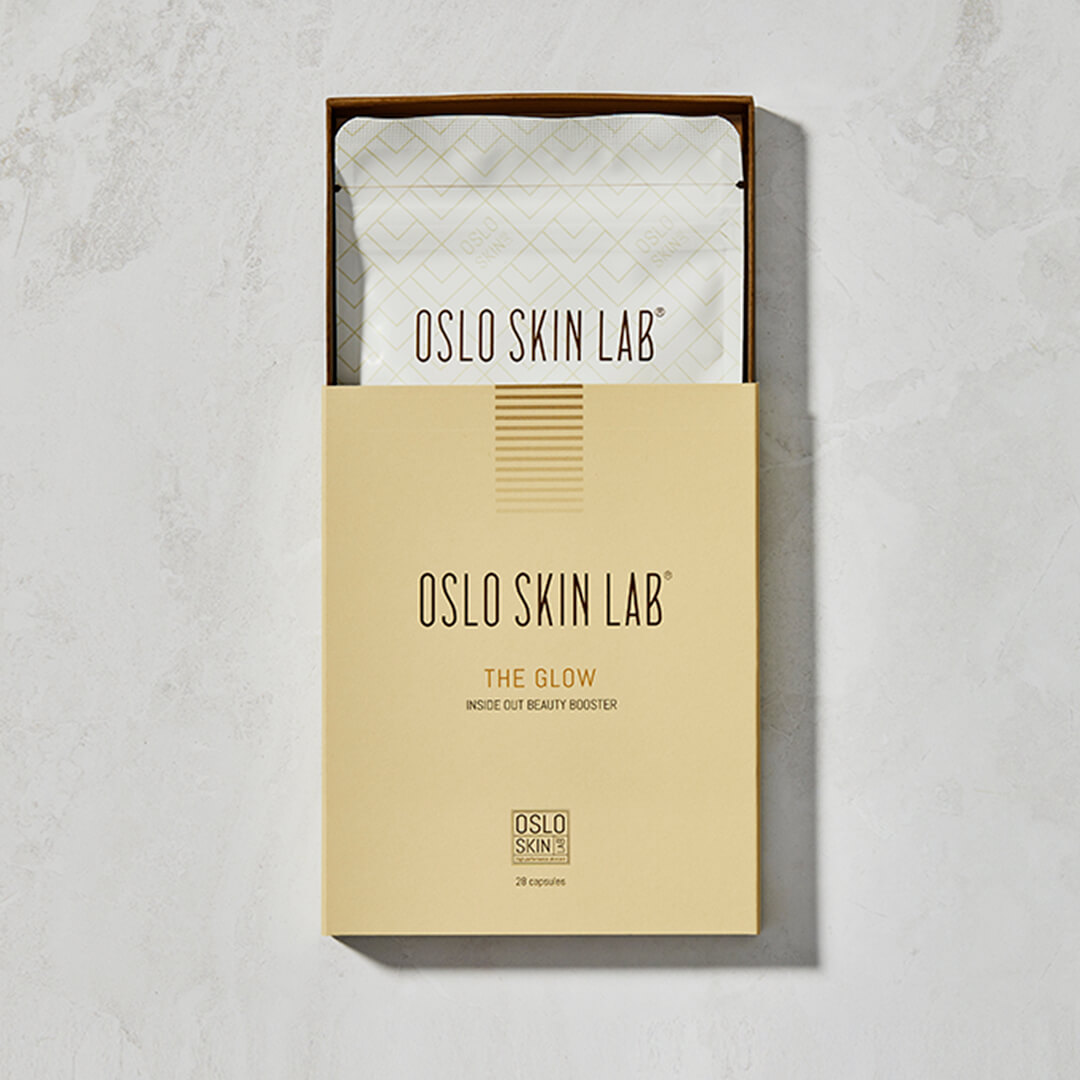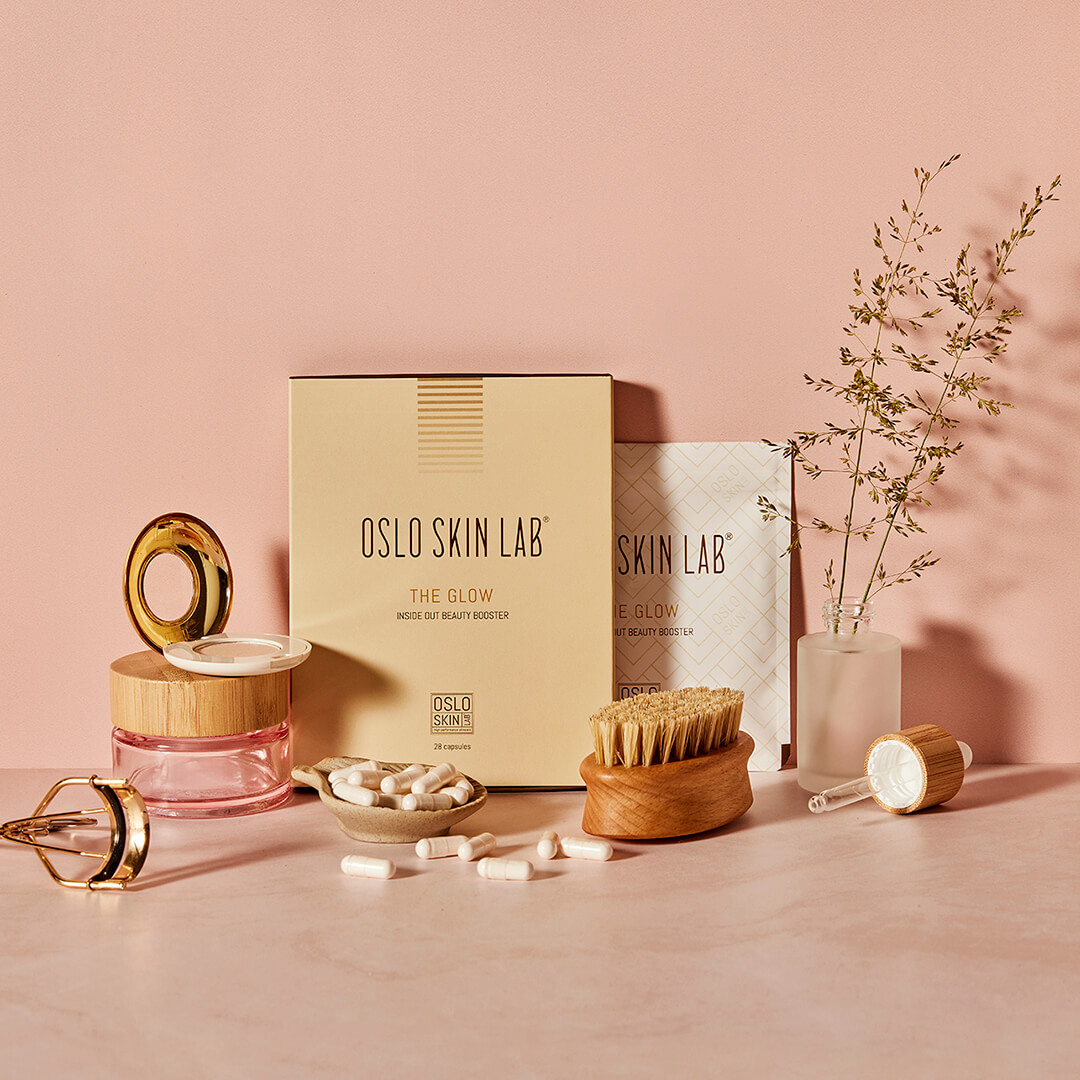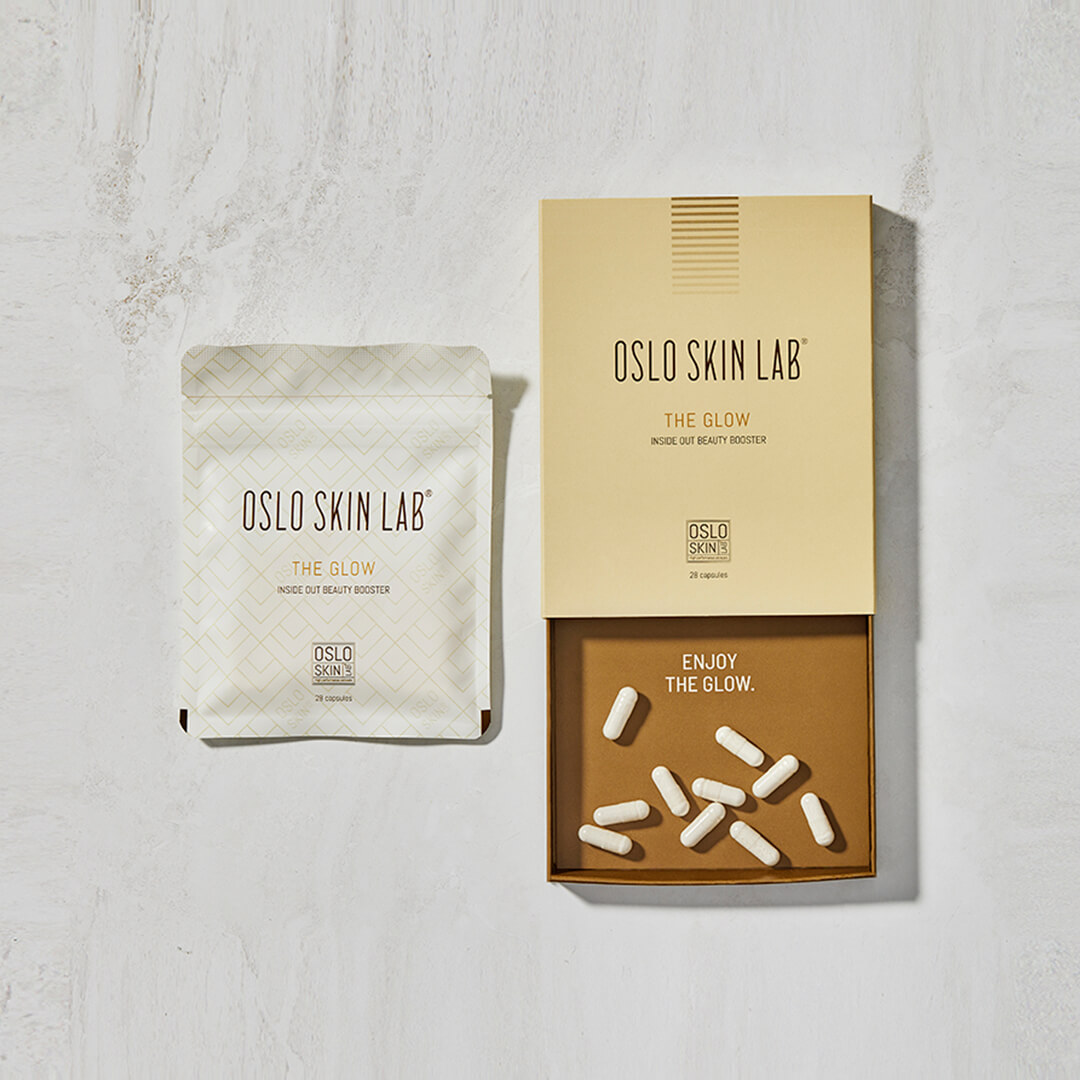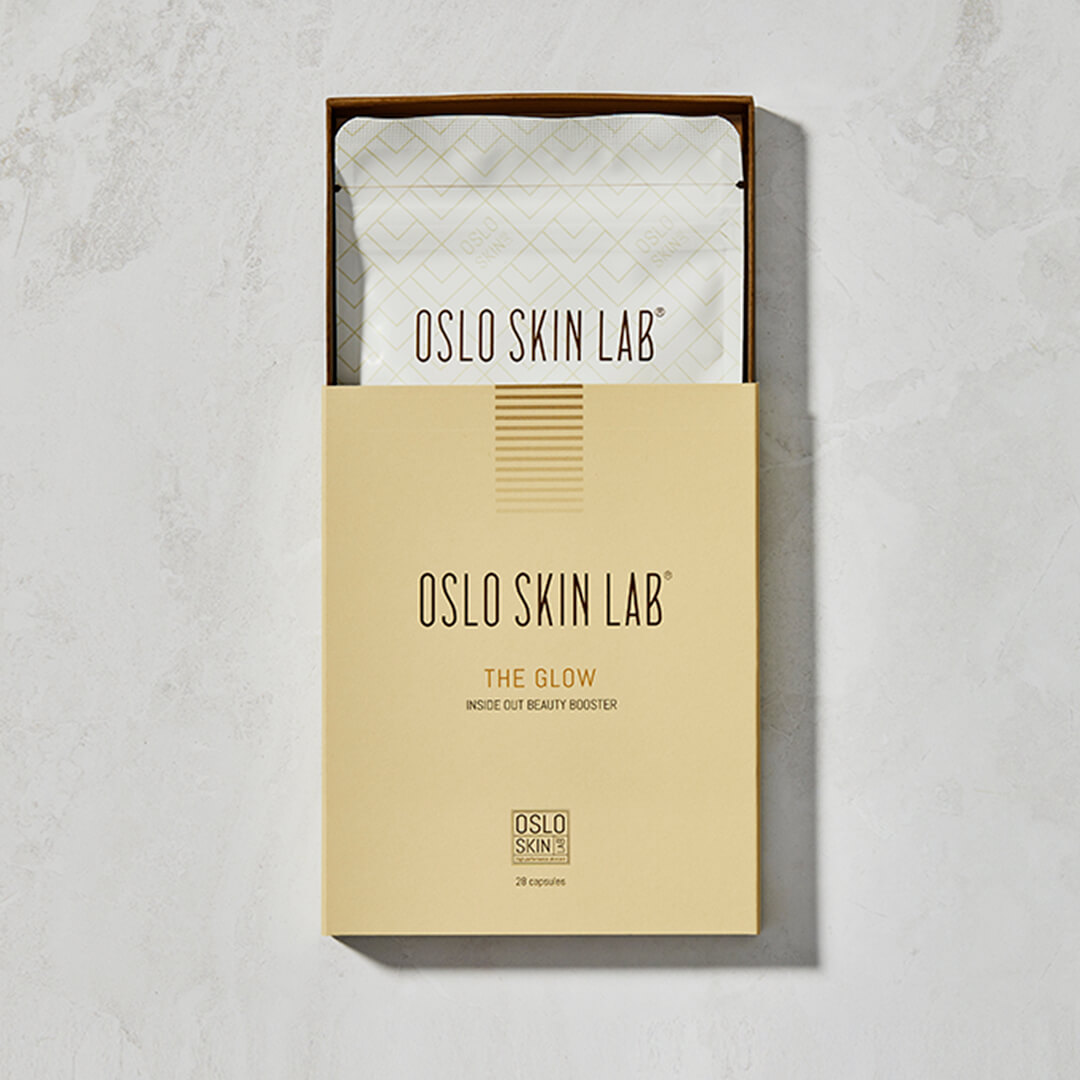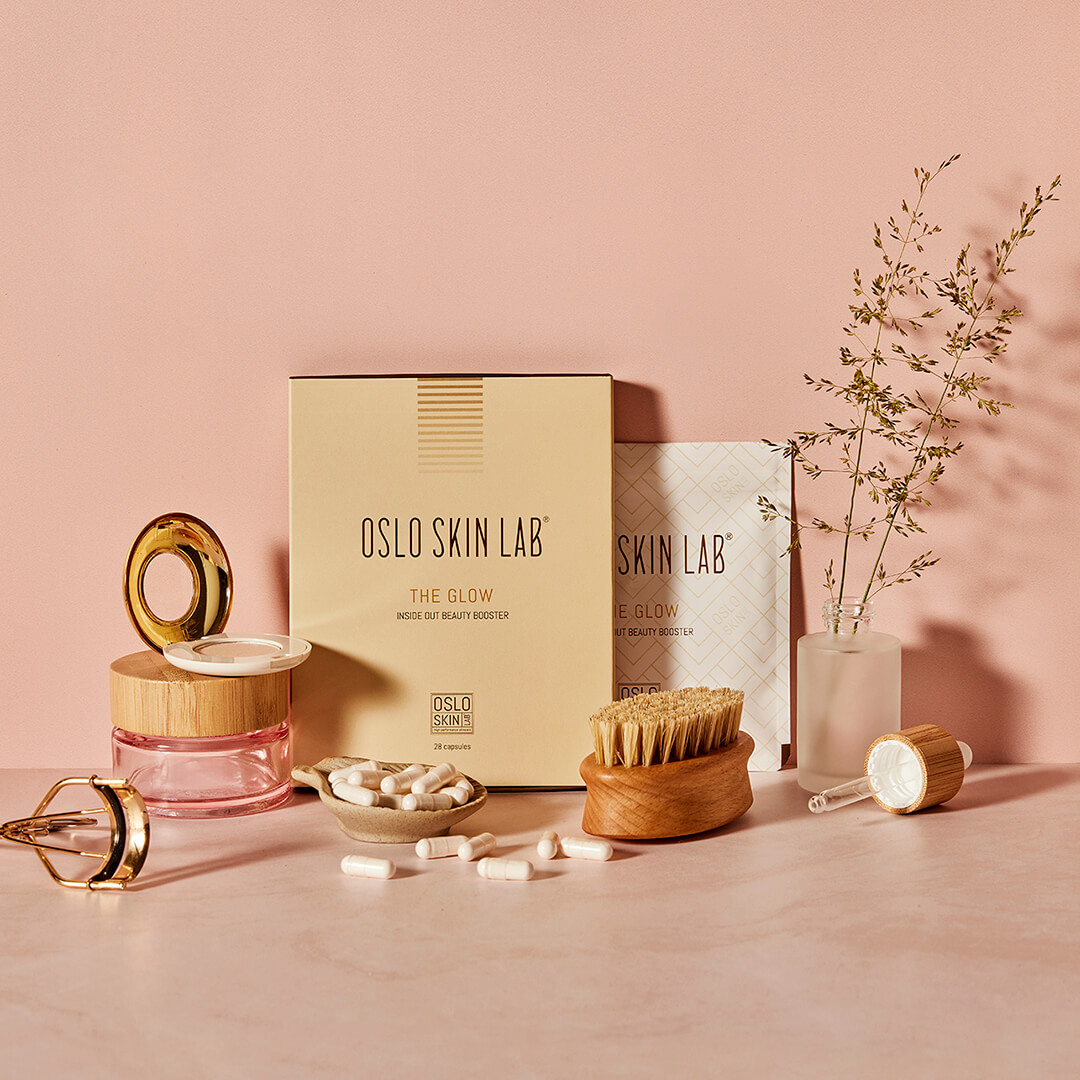 The Glow™
Inside Out Beauty Booster
The Glow™ Inside Out Beauty Booster consists of small capsules containing hyaluronic acid and vitamin C. By consuming one of these every day, it has been proven that the hyaluronic acid can increase the moisture in the skin and thus produce a glowing, softer, and smoother skin surface. Well-hydrated skin is the key to achieving proper GLOW!
Proven effects on skin:
Protects against dry skin

Increases the skin's hydration

Increases the perception of luster and suppleness

Reduces signs of aging like fine lines and wrinkles
Membership
Single purchase
How does the membership work?

Our membership is free and entails that you will get a new package of The Glow delivered to your mailbox every four weeks - at a discounted membership rate, with free shipment. Thanks to this service you are guaranteerd of having enough collagen powder at all times. You can pay per invoice or direct debit. You can stop your membership at any time.

Membership with Oslo Skin Lab means:

• 30% discount on all purchases
• A package will last you 4 weeks
• Untill you cancel you receive a new shipment every 4 weeks • You can always stop or pause shipments
• There's no purchase obligation
• Payment options: invoice or direct debit
• 14 days right of withdrawal

How does The Glow™ work?

Hyaluronic acid is a naturally occurring molecule in your body which works to retain moisture in your skin, for a smoother, plumper surface. As we age, the amount of hyaluronic acid in the body decreases, causing a gradual loss of the skin's ability to hold moisture (think grape vs. raisin). Daily intake of hyaluronic acid has been shown in studies to be able to increase moisture again and thus help maintain or improve the skin's surface - sufficient moisture is an important factor in achieving a glowing, smooth and shiny skin.

Ingredients and dosage

Food supplement with hyaluronic acid and vitamin C
Recommended daily dose: Take 1 capsule daily with food.

The recommended daily dose should not be exceeded. Intended for adults over the age of 18. Food supplements should not replace a varied and balanced diet and a healthy lifestyle, nor should they replace medications of any kind. In the case of pregnancy, breastfeeding, medical conditions or use of prescription drugs, consult your doctor before using.