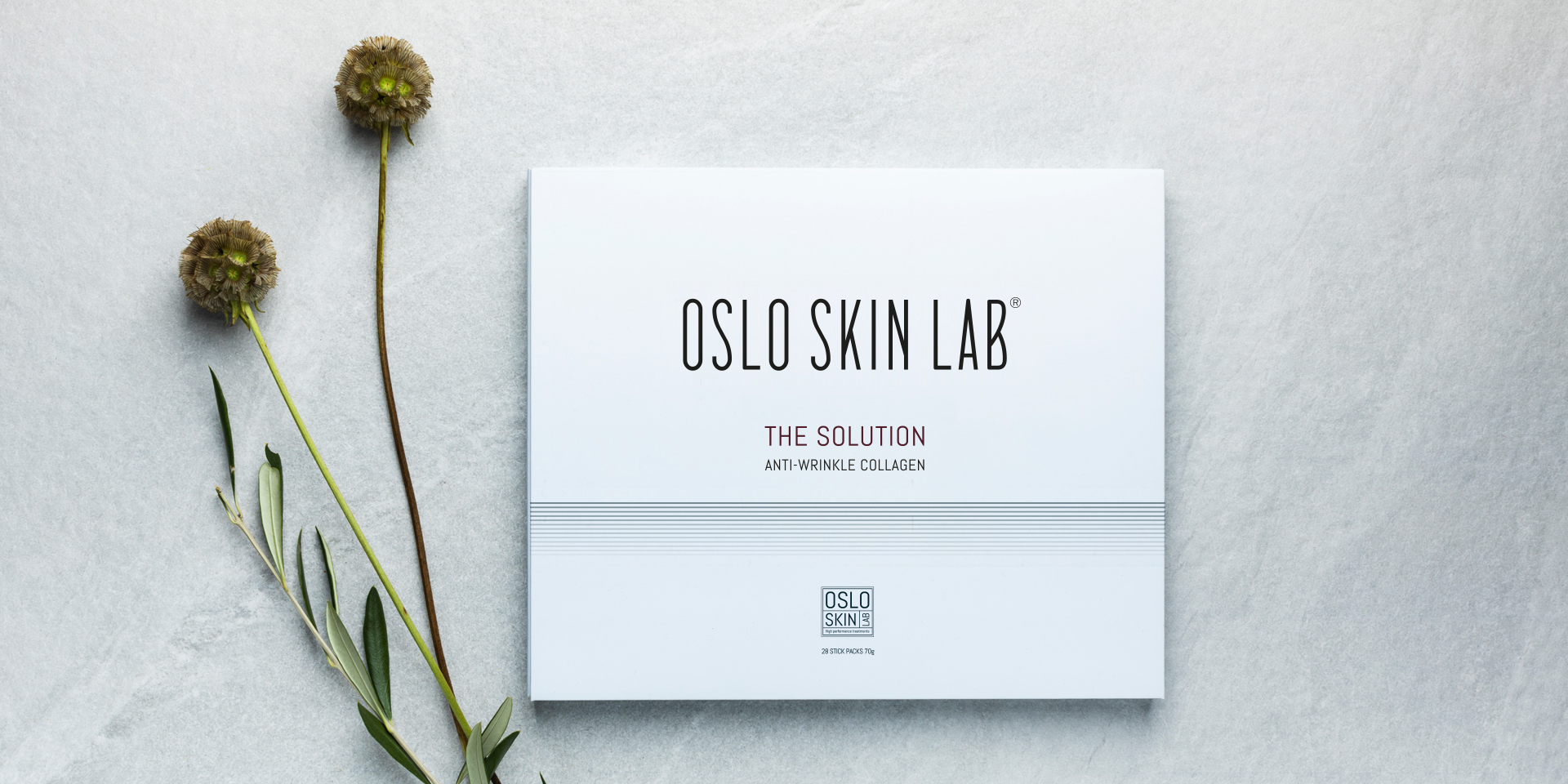 How does the membership work?
We would like to welcome you as a member of our ever growing Oslo Skin Lab family. On this page we explain exactly how the membership works.
At Oslo Skin Lab we are convinced that beautiful skin starts from within. And that maintaining a routine is important. That is exactly why we prefer to offer The Solution™ as a member service, without obligations or hidden small print and always with a discount of 30%.

The member service in three easy steps

Step 1: sign up for a membership

As a member of Oslo Skin Lab you pay €39.80 per four weeks - the price for a single package is €56.90. If you make use of an offer, you are even cheaper for your first packaging. If you do not want to become a member, choose a one-time purchase.
Step 2: Receive a new package of The Solution™ every four weeks

As a member you will receive 28 sachets of The Solution™ Beauty Collagen worth €56.90 every four weeks. You choose the payment option you like best; invoice or direct debit. The invoice is included in the packaging and the package fits through the letterbox. As a member, delivery is free for you.
Step 3: Don't skip a day

As a member you don't have to skip The Solution™. This way you can get the best out of your use of The Solution™. The results have been scientifically shown to increase with longer use.
Terminate

If you want to cancel or pause your membership, you can indicate this to customer service. You can do this by sending an email: klantenservice@osloskinlab.nl or by phone: 0800 - 0201 886. You can also return the unopened package (cross out your address, mark the package with 'return to sender', and deposit it in a PostNL mailbox). to indicate that you want to quit The Solution™.
With us you are not tied to a mandatory purchase or a set subscription period. You can really cancel at any time.
The member service of Oslo Skin Lab is:
30% discount on every package
New packaging delivered at home (in The Netherlands) every 4 weeks
As a member you pay no shipping costs within NL
You pay per invoice or direct debit
Newsletters with tips and exclusive offers
You save over €200 annually
You do not have to order over and over and always have The Solution available
You will be the first to be informed of promotions and new product launches
We make skin care from the inside easy for you.
Since The Solution™ is delivered to your door every four weeks, it's easy to add it to your food or a drink every day (although it also helps that The Solution™ has no smell or taste). Many members have already preceded you and science is also on our side: after 8 weeks of use, the average decrease in wrinkles is about 20%. These results even increase with prolonged use. We advise you to use The Solution™ for at least 3 to 4 months before you can expect visible results.
If you do not want to become a member and do not want to use the advantageous rate, you can also buy The Solution™ as a single purchase.