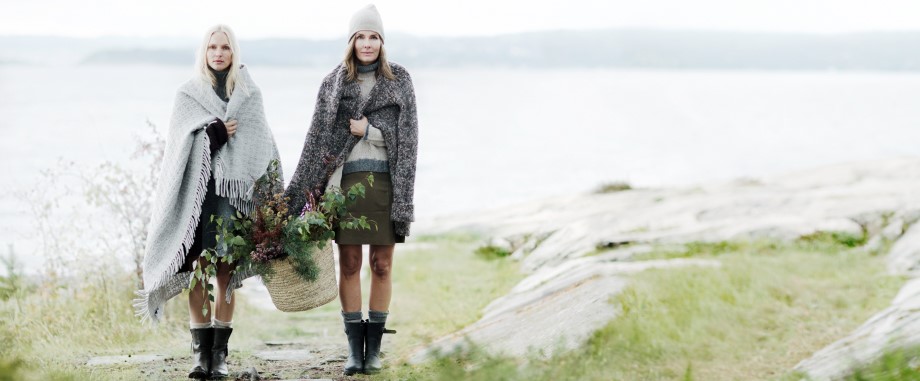 The holistic approach to beauty: at Oslo Skin Lab, we believe beautiful skin starts from within.
Beauty from within

Together with topical care, inner treatments form a holistic approach to beauty. Our range offers carefully selected ingredients that are simple and safe, yet effective. Our treatments compliment and boost any existing routine and lay the basis for effective and wholesome skin care.

Our skincare hit The Solution™ collagen powder has reformed beauty routines across Europe with its simple, effective and multifunctional approach to beauty – skincare minimalism at its best.

Origin

Oslo Skin Lab was founded in 2017 to introduce safe and well-documented inner beauty treatments to the growing beauty market in the Nordics.

Our Nordic origins are expressed through a natural and authentic approach to life and beauty. The core nature of Oslo Skin Lab is honest, pure and clean, embodied in our high-end materials and service.

Founder, Cecilie Nordstrøm, believes in helping the skin help itself. Her goal is to develop a range of inner beauty products fit for all skin types and for anyone who thinks beautiful skin is worth striving for, regardless of age.

Science

We collaborate with scientists and experts to deliver products from safe, tested and studied ingredients. All our products are valid additions to any skin care routine for those looking to see natural and real results.

Team

Our growing team is a passionate lot who enthusiastically spread the 'from the inside out'- skincare philosophy wide and afar. We value our conversational and supportive culture and want these values to show to our customers as well.
Please strike up a conversation with us on Instagram, Facebook or through our customer service.
POSTAL ADDRESS
Postbus 8807, 1006 JA Amsterdam


VISITING ADDRESS
Scalehub, Unit B2.01, Teleportboulevard 130, 1043 EJ Amsterdam
PRESS REQUESTS
Are you a journalist and do you have questions about our product? Please contact us through our press room.
Oslo Skin Lab® delivers beauty products at home. Our products are distributed by NutraQ AS, one of the leading Nordic health product companies selling directly to customers.

We have our own department of specialists who help develop products with ingredients that have a proven effect. We set high standards for our suppliers so that our customers can be sure that they use the highest quality products. It is important to us that you can rely on our recommendations and advice, both in terms of content, effect and method of use. We have offices in Norway, Sweden, Denmark, Finland, Czech Republic, Slovakia, Poland, Italy and the Netherlands.


• We supply high-quality products
• We only use ingredients with proven effect and quality
• The products are developed on the basis of the Good Manufacturing Practice (GMP) guidelines
• We have in-house specialists who guard everything we communicate about our products for accuracy and completeness
• Payment via the invoice that is included with the shipment
• No purchase obligation
• 14 days right to cancel

If you have any questions, please contact our customer service: telephone number: 0800-0201 886, email: klantenservice@osloskinlab.nl